[Announcement] Subiz System Upgrade – 12 February 2017
In order to ensure the highest performance levels for our services, we're applying a system upgrade. Please be informed that it is going to be carried out according to the following schedule:
Time: From 03:30 PM to 04:00 PM UTC on 12 February 2017
Expected duration: 30 minutes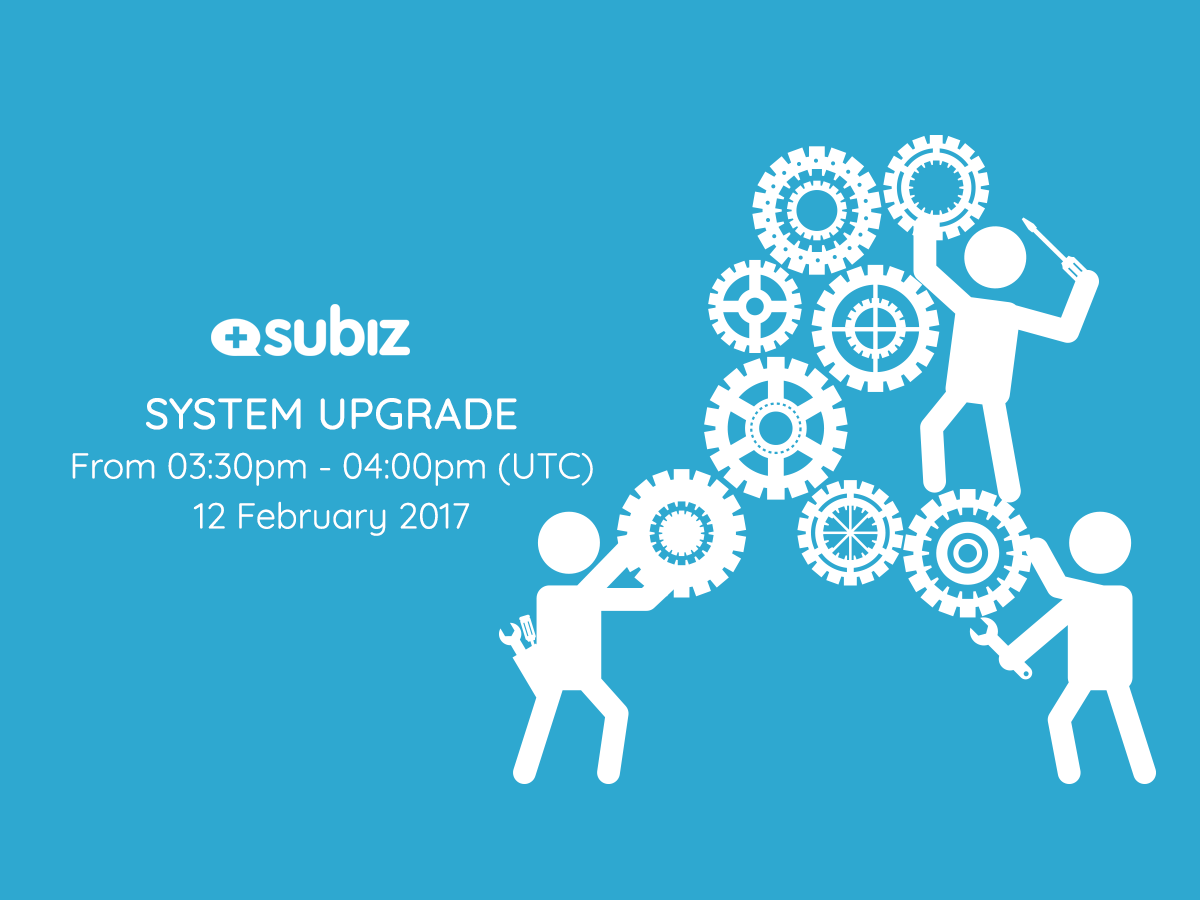 Your connection to Subiz servers will be interrupted during the maintenance. Logging out of your account is recommended.
Warm regards,
Subiz Team
Subiz is a cloud-based service which lets you take the initiative to chat and interact with every visitor on your website, meanwhile, answer the questions, interact with visitors and solve problems quickly.