Better customer experience with further powerful updates on Subiz
Today, 10/11/2018, Subiz has taken a further step to provide you and your customers the best experience with our development on both Subiz Chat widget and Subiz App Mobile.
Email interactions on Subiz App Mobile.
For your needs to interact with customer from multi-channels anytime and anywhere, now you can receive and reply customer's email on your mobile within Subiz App Mobile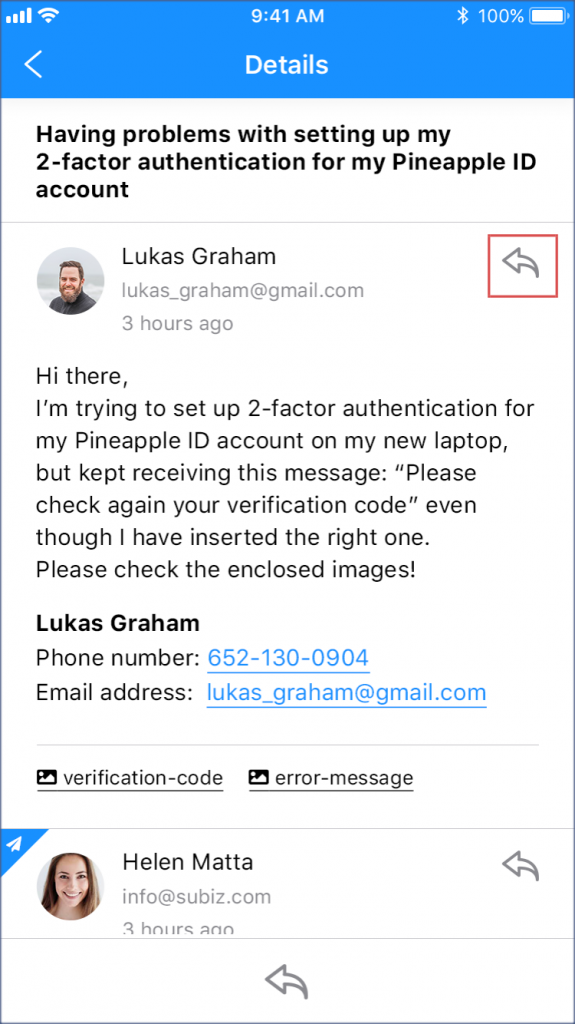 One more way to sign-up on your Subiz Account without inconvenient filling your email and password, just a click "Login with Google", you will automatically access your account to interact and respond customer's messages from multi-channels on mobile.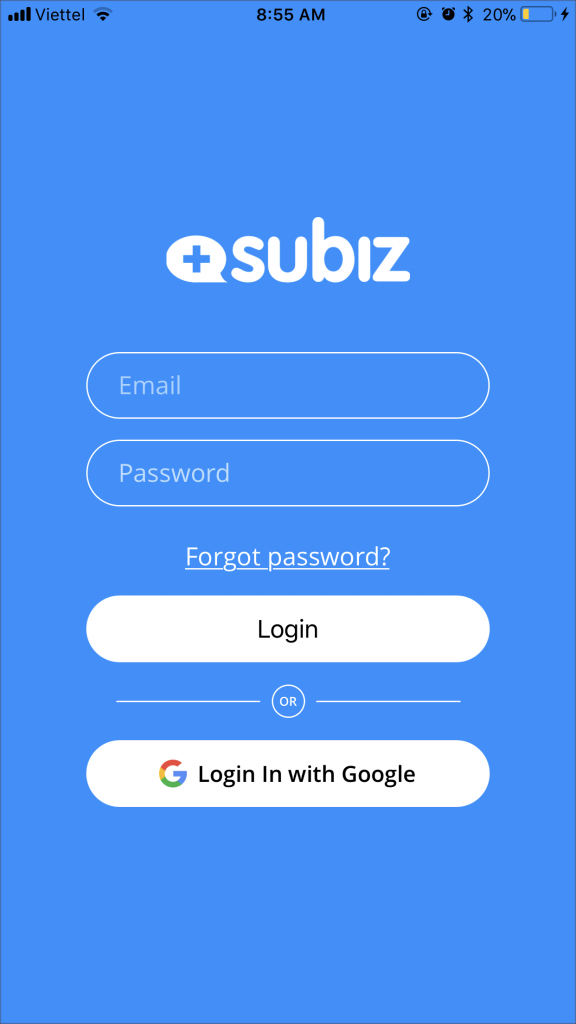 Download Subiz App Mobile on your smartphone by click:
Optimize customer experience on Website
Not only is it a multi-channel interaction on App Mobile, Subiz also creates "wow experiences" for your customers right on Subiz Chat.
Impress your customers
Whenever Subiz Chat widget appears to your customers, there will be an extra impressive signal encouraging customers to leave message to you.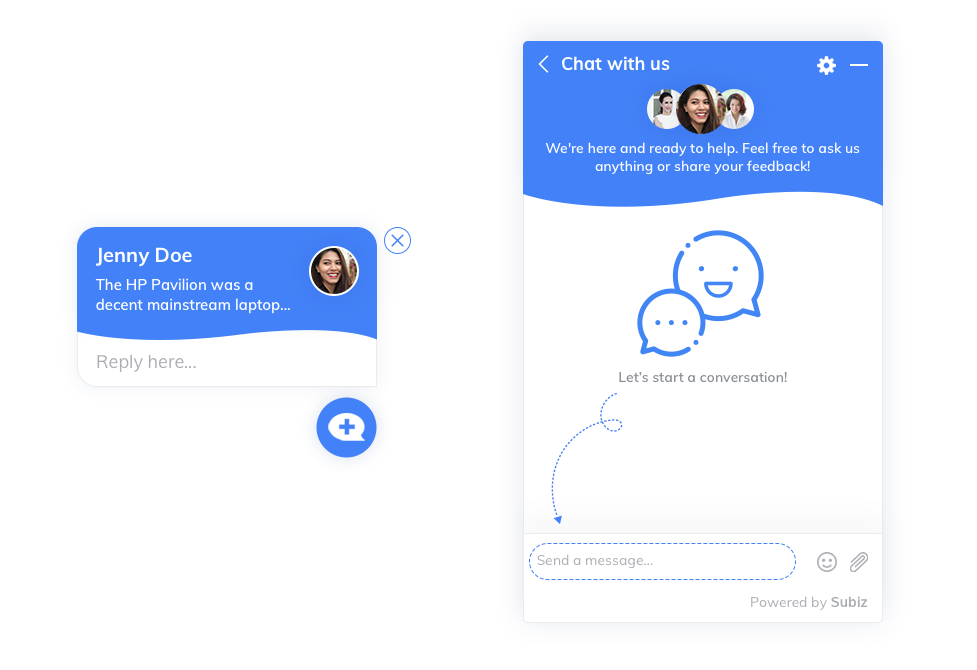 Updated ultilities on Chat widget
Emoji is not enough for customer's emotional conversations with you, attached files icon next to Emoji also contribute to connect you and customer for understanding each other better.

After each interaction, visitors can actively end the conversation with the "End chat" button in Settings section while conveniently start another with the "Start a new conversation" button in Messages window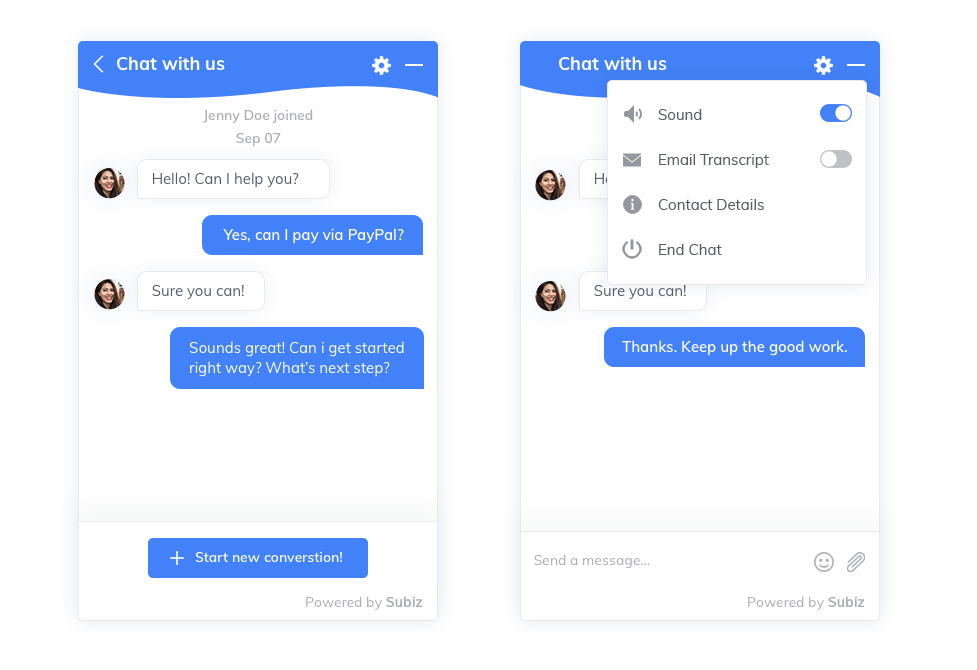 Receiving and responding to customer interactions on Website, Facebook, and Email have become more convenient and effective with new changes on the Subiz Mobile App. Website visitors experience will be much better while attracting and capturing potential customers will be impressive more than ever with updates available on Subiz Chat. Apply and implement these Subiz powerful updates for your business.
Subiz Team
Subiz is a cloud-based service which lets you take the initiative to chat and interact with every visitor on your website, meanwhile, answer the questions, interact with visitors and solve problems quickly.