About Subiz!
Subiz is a customer communication platform customers of global businesses. Subiz makes the interactions conveniently and effectively in sales, customer support, marketing and management. Businesses easily care, convert, engate and make good relationships with customers.
We are constantly researching and developing products to bring value beyond expectations for your business!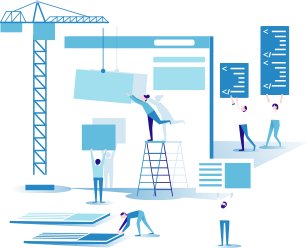 2013

Established

Vietnam's first cloud computing SaaS for online supporting

2018

Subiz Communication Platform

Pioneering in integrating multichannel into one platform

35+ Employees 100+ Partners
Our customer
20k +

Businesses using Subiz around the word

100 +

Countries

8m +

Visitors per day supported with Subiz

2m +

Messages per day sent by Subiz

2m +

Hourly support per month
"The difference between a good solution and an outstanding solution, is the people behind who make it great. Not only is this powerful yet easy-to-use solution with amazing features, the way they support is world class. I would and will continue to use Subiz solution for my e-commerce website in the future."

Mitchell – CTO - peax-webdesign.com

"Not only is this a great Live Chat solution but when they say the support is outstanding they MEAN it. The support team is superb. These guys always offer excellent help. TOP solution, TOP service. Subiz is worth way more than the price is."

John - Marketing Manager - caserita.fr

"Well, since we started using Subiz Live Chat, there has much changed in terms of increasing the conversion rate. Besides that we were also able to solve issues that prevented customers to finish their payment. Subiz is the best and most flexible live chat solution which I found out there, recommend it 100%."

Joao Branco - R&D Manager - Iepec.com
Subiz's core value
Connect
Bridge between customers and business
Subiz help to creates and builds beautiful, effective relationships between business and customers through convenient, intelligent and powerful customer communication platform.
Keep Moving
Constantly moving, creative
Subiz praised the spirit of daring to do, encouraged to explore, apply technological advances, and always improve the quality of products and services, make a difference and increase the benefits.
Simple
Simple but powerful and full featured
Researching and putting ourselves in the customer position, we try our best to create simple yet powerful products for interactions between business and customers.
CO-OPERATE
Emphasize the long-term cooperation, development together
Subiz respects every relationship, the cooperation is the guide for development, so we always take the initiative, enhance the sense of responsibility to develop relationships in a effective, develop together
Subiz's Culture!
CONSCIENTIOUS
Conscientious customer care
Customer satisfaction is a measure of success, we put the interests and expectations of customers are top our priorities; and always efforts to bring the best products and services.
Integrity
Strength from the inside
Heart and Love are our business way. We respect the law and maintain professional ethics, social morality at the highest standards.
Entrepreneurial spirit
Forever Entrepreneurial spirit
Subiz is an start up in IT flied, we are in the process of reaching out to the global, we take Subiz's culture and core values are a guide to reguate all behavior, love, customer care and international cooperation
Reaching the world
Global Human - Products / Services International
With pioneering ambition and global development strategy, Subiz try to become a leading, favorite and trusted customer communication platform. Top 5 Global
Trusted by
More than +20,000 business are truly, deeply, madly using Subiz
Start your free trial
30 day free trial, quick installation, full features