Customer Behavior – What and How to Track on Your Online Store (2/2)
Hello again and welcome back to the series of tracking customer behavior series!
Last time, I presented some main (and important) metrics for you to start with understanding your customer behaviors. This time, let's jump into finding the best tools for you to nail the customer behavior optimization.
The good news is, there are a plenty of great tools out there. There are free tool and premium ones with trial too.
Top best customer behavior tracking tools
This is a big guy with many useful statistics that help you walk in the mind of your customers if you know how to do so. Google Analytics alone can lift a pretty much burden of behavior tracking task from your shoulder. And the best part about it is, this is a free offering from Google (people at Google are such kind guys).
With this tool, you are equipped with information about your site's traffic, usability statistics, the performance of conversions and sales (yay!). Just add some Google Analytics code on your website and watch it collects useful stuff for you.
You can learn to utilize Google Analytics here:
A Beginner's Guide to Google Analytics 5
The Absolute Beginner's Guide to Google Analytics

This tool is too well-known if you've been in the digital marketing world long enough. KissMetrics is a rock star at helping you turn visitors into customers with its behavior analysis combined with smart nudges at key conversion points.
Set the code in and this tool will show you data of customer behavior at each stage of their buying funnel.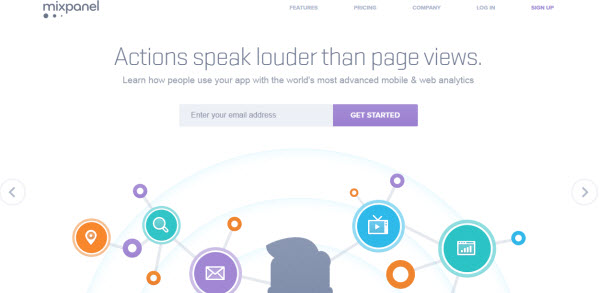 Actually there is comparison between Google Analytics, KissMetrics and Mixpanel. It said that while KissMetrics is good at tracking at the funnel stages, Mixpanel has its winning point over tracking real-time event on your eCommerce website.
I'm not going to say which is the best for you since this depends a lot in each individual demand. But if you're considering a great tool for customer behavior analysis, then Mixpanel has its spot in this list.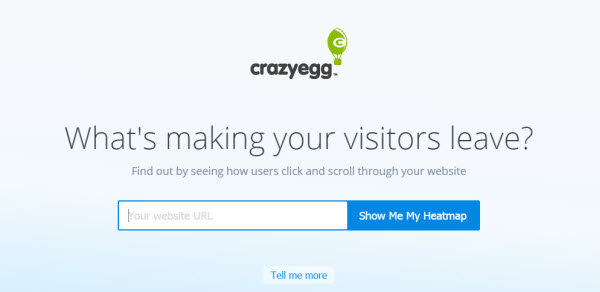 Crazy Egg is a great tool when it comes to measure user's interaction on your website. It has a heat map made from screenshots of your website with the number of clicks on it then sums all up into a heat map to show which part gets the hottest interaction.
This tool is said to be easy to set up and beside the heat map, it also provides other maps to discover more user activities on your website.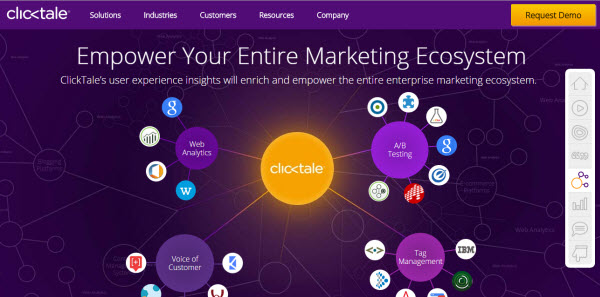 Like Crazy Egg, Clicktale provides you a heat map tool to track the clicks on your website. But more than that, this tool is much more comprehensive when providing many other weapons to help you visualize user activities on your website. They are: session replays, conversion analytics, advanced insights, management tools and other services.
If putting all of these tools on the table, Clicktale is the most fully-fledged suite. However, you'll need to mind the price (you get what you pay for, right?).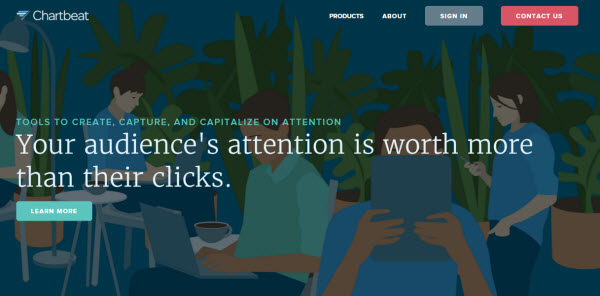 Chartbeat is one of the many great tools to stalk on your customers. It gives you a real-time report of what people are doing on your website, what they are reading, clicking and scrolling, etc. It's the most suitable for content-oriented website where you need to adjust your content to fit better to your audience.

MOZ from SEOmoz is an all-in-one tool to keep track of your site ranking and the best tool to get a deep insight of where your traffic comes from. Plus, it lends you a hand in stalking your competitor's traffic too. Using this tool, you can better optimize your traffic source as well as improve your website's ranking.
Start tracking customer behaviors today!
Free or paid, cheap or expensive, whatever tool you choose will not be any help if you don't create the right plan for customer behavior tracking. Using a good tool is just a minor part in it. Analytics and statistics are just a mean to help you. When you have the numbers, make sure you use them right.
Vivian loves being a nerd, a bookworm and a mangaholic fan. She also loves writing and sharing helpful stuffs for other geeky heads. Feel free to buzz and say Hi! to Vivian anytime