10 Quick Tips for a Proper Live Chat Etiquette
Since doing business is all about building relationship, etiquette is crucial. Handle live chat communication with proper manners will gain you not only satisfied, but loyal customers, who may become your future brand ambassador.
To achieve excellent live chat etiquette, steering clear of some common mistakes is not enough. Chat operators should master the art of presenting themselves and their solution nicely in various chat interaction.
Are you looking for improvement on live chat etiquette? I have compiled here 11 useful tips for your quick check.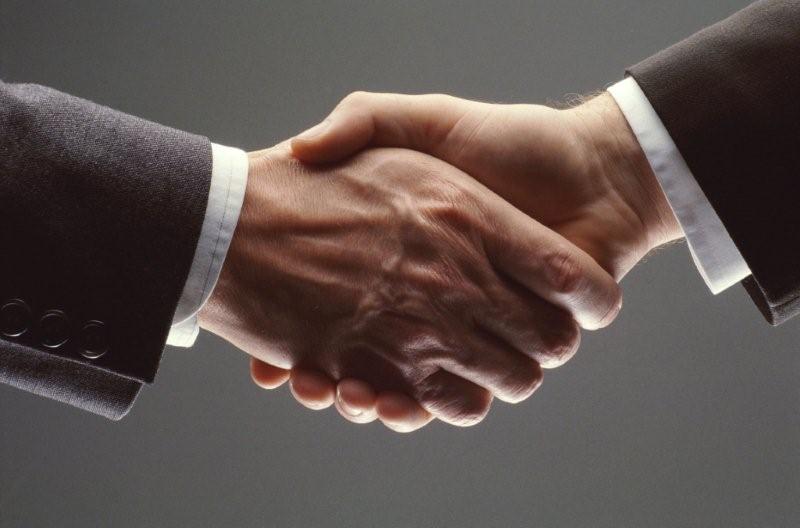 Introduce yourself
"Hi there, how may I help you?" This simple chat greeting is okay, but hardly good enough. Some visitors may not know they are talking to a real human at the other end. Why not open the conversation like any telesales professional would do?
"Hello, my name is Kyle from Subiz.com, how may I help you today?" Introducing yourself by name as such would add more human touch to the interaction and grow more trust in customer relationship.
2. Use personal avatar
For privacy reason, some chat agents may not want to display their real image as avatar. They prefer using the brand logo instead. This sounds acceptable for a normal person, yet not quite professional for a customer rep. How can customers find a brand trustworthy if its representatives do not dare to show their faces?
Again, people need to know who they are talking to, what their name is, how they look like, to decide whether to believe in their words or not.
3. Be friendly
A report by Harris Interactive showed that more consumers expect friendliness from a customer service rep than real help. True. Who wouldn't ever think twice or feel anxious every time phoning a call center?
Talking to a phone operator can be intimidating, but chatting with a customer rep does not need to. Chat agents can be friendly at ease if they know the proper tone to use. Just be quick and to the point, but not too curt; be informative and detail-oriented but not too talkative.
4 Be casual? No
Friendliness is essential. But never be casual. Do not use emoticons if not necessary and do not throw random jokes around. It is natural for some chat agents to feel the urge to shrug off their normally stiff answers and put on something more interesting.
Being funny can be engaging but be careful with sarcasm. People differ in backgrounds and cultures. Something funny to you may seem offensive to others.
5. Don't go off-topic
Long, irrelevant conversations cost time and money. Chat agents should save their effort for highly convertible chats and never stray out of work-related topics. Some visitors just like to throw in random questions about the weather forecast or ask for advice on personal issues. But you don't need to be rude.
Ask them kindly if they have any other related issues with the product/service. No one would get mad with a polite remind like that.
6. Don't ask too many in one go
Asking is an art to be practiced. Don't make your prospects feel like they are being interrogated with multiple questions at a time. Go slow and steady with a single question per message. That way, customers would have time to think and submit their issue in more details. Chat agents wouldn't have to repeat a missed question or deal with an overwhelmed and confused consumer.
7. No uppercase
Uppercase may work in warning signs to draw attention, but don't try to emphasize your words in live chat support with it. Uppercase texts look rude and no consumers would like to be "yelled" at like that. Simply stress that the information you are giving is important and must be noted down.
That's enough for emphasis in text-based communication. If you have unfortunately used uppercase, just apologize and tell customers that your caps lock is on.
8. No jargon
A confused customer is the one who rarely buys anything. Since drawing in prospects is hard, don't send them straight out the door with improper use of jargon or abbreviation. Your shop is selling WordPress themes?
Don't just toss out the phrase "responsive design" and leave customers in wonder. Make them understand that it means your themes fit in well will all screen sizes from desktop, mobile, smartphone to tablet devices.
9. Never bad-mouth competitors
It's not uncommon to have prospects asking opinion about your competitors. One good rule of thumb is, if you don't have anything nice to say, don't say anything. Attacking competitors will not make you look better but may backfire and affect your credibility. Prospects will start to have second thoughts about their respect for your brand.
Keep in mind that customers don't care how bad your competitors are. They just want to know why you are the best option for their need. So focus on your strength and never talk trash behind other's back.
10. Wrap up nicely
Sending out a solution does not mean you've successfully ended a chat conversation. Always wait for customers to give their final response. In case they are silent, ask them if they have troubles processing the information. When they have confirmed that the solution works, ask them if they need other help.
Before thanking them and saying goodbye, recite the problem and point out key actions needed to be addressed. Your customers would be wowed by your professional and considerate support.
These live chat etiquette tips are aimed to help chat operators deal with customers in the best manner. If you have better ideas, please comment and share.
Kyle is an enthusiastic blogger who loves playing with words and shares cool stuff about Digital Marketing & its ecosystem.