Common Misunderstandings in Content Marketing
Content marketing obviously has become a popular trend in the digital marketing world and played an important role in the marketing strategy of many businesses.
However, there are some mistakes in content marking that can likely weaken your marketing tactic and drastically affect your bottom line.You might know some of them already but still the following list of content marketing misunderstandings will properly surprise you.
1. Good Quality Content Can Market Itself
Some do believe that if their content is good enough, it will get popular regardless. I think those will reconsider their belief after knowing the fact that the total number of websites increased almost fourfold in the last 5 year and it reached 1 billion sites in September 2014 according to Netcraft.
So the chance that your content can draw attention from any single web crawler is very slim if your website is not on the top searching rank of the searched topic.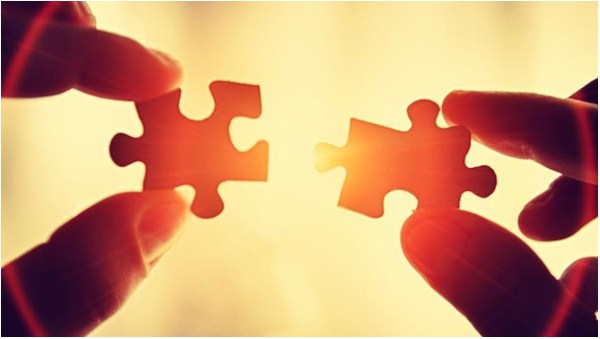 Therefore, it is a smarter tactic if you focus on delivering the right content to the right person through proper channels. As a result, your message will be able to reach its target audiences and possibly generate leads for your products.
2. Write About Your Product Only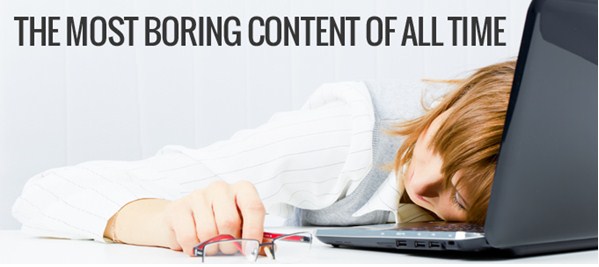 If you are running your business in a very niche market where demand is far more than supply, then you can only write about your product on your site. Customers just pop on your page, read your purchasing instruction and then buy your product if it is still in-stock. That is the heaven of any business owner.
But in a normal market, you have to create demand for your potential customers step by step by getting their attention, bringing interest to them, building reputation and finally generating demand from them that leads to a purchase later.
To be able to achieve that, blogging is one of a few effective ways. Make your site become interesting, useful and unique will bring you customer's loyalty and traffic. It other words, your site will eventually be in the list of "websites to visit" for many web crawlers.
Also bear in your mind that content marketing is not only about "content", it includes market orientation and lead generations in general too. So do not forget to attach "call-to-action" message to your piece of content smartly but grudgingly.
3. Afraid of Giving Your Business Facts
Because your product contains a secretive ingredient or element that makes it better than other rival's in the market? Because you are worried that customer will navigate away from your business since they know about your fails or mistakes?
I can tell you that many have the same fear like you and this is totally one of the biggest misunderstandings in content marketing. Today, no one can hide their secrets for long when they are doing business online because customers are well-informed and well-accessed to any available information resources on the Internet.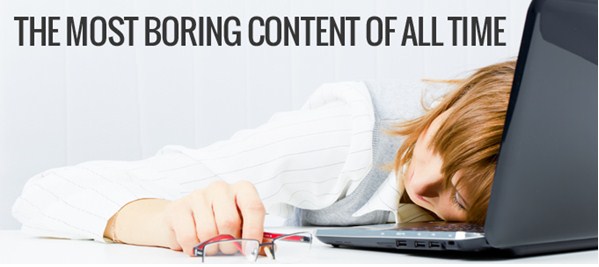 Plus, you need to get familiar with the concept of transparent marketing which is apparently supported by 78% of consumers regarding to a survey from Statista. In case you have not read my previous post about "How to apply transparent marketing to your online strategy", you can easily find it on Subiz blog.
Be the first one in the industry to share what people are searching for will possibly leverage your ranking on search engine's result. And if you can become one of the trusted and fastest information resources, there is no doubt that you will gain a stable and positive position in your potential customer's mind
4. Limit Your Content Because of Material Shortage.
Content marketing truly requires a lot of efforts and time before you can see its fruitful result. A report based on a survey of 7,000+ businesses from HubSpot has revealed that websites which had 15 blog posts or more per month gained 5 times more traffic than those which had inactive blogs.
However, due to the lack of manpower and resource, many businesses abandoned their websites or did not invest enough in them. I guessed you already knew what would happen to those but the question here is how can we fix this problem?
The tip is to think out of the box. If you are in shortage of writing material, you should better look at the business emails exchanged between your employees and clients because you might be surprised of how good your sales team is at composing marketing content in their commercial emails.
Another good source is from conversations between your customer service and potential buyers. From these chitchats, you can understand customer's need and requirements and therefore create some pieces of useful content for your blog.
In order to manage communication with your site visitors, a live chat tool like Subiz is necessary to obtain. If you are a frequent reader of Subiz blog, then I do not need to talk more about "Benefits of Live Chat Support for e-Commerce Websites". To experience them yourself, try Subiz for free for 30 days here.
5. The More Content, The Better
This is a misunderstanding that goes conversely against the previous one as some think that they can win the content marketing game by posting as much as they can daily on their site. Yes it used to work that way in the dawn of the Internet but not anymore since the total digital content has surpassed the total search volume.
People only spend a certain amount of time on surfing the Internet, so they will be selective and picky while choosing which content they want to read during their limited time. Hence, instead of talking more and more without a targeted point, a smart person would talk enough but clearer and focused therefore gets more audiences from his speech.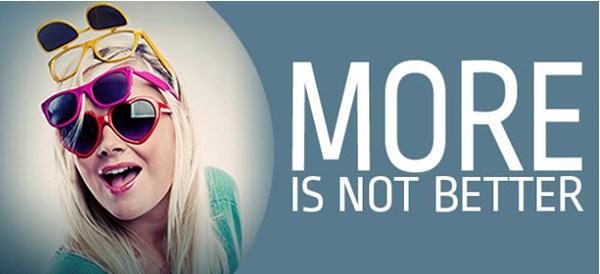 Plus, you should consider your posting time on different social medial sites in order to achieve the most attention from these channels.
In A Nutshell
Content marketing is no longer an option in digital marketing. It has grown to be an integral part of marketing generally and online marketing specifically. The fact is businesses build content and customers consume content.
However, some mistakes from marketing your content could hold your whole business back. Therefore do not let the misunderstandings listed above limit your content marketing. By avoiding these could be an advanced step to improve your digital marketing plan.
"You have your way. I have my way. As for the right way, the correct way, and the only way, it does not exist" _Friedrich Nietzsche_