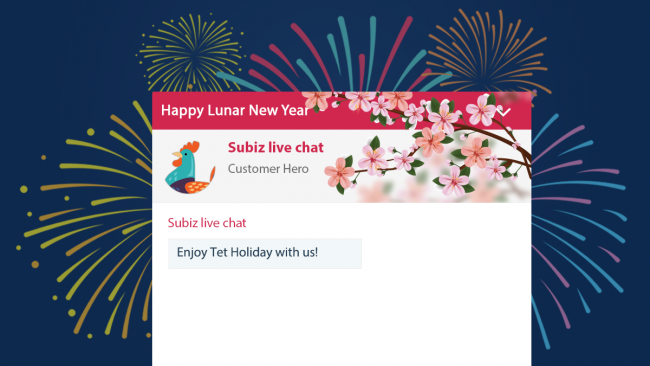 From Thusday, January 26th our team will be taking time away from computer to join family and friends for the Vietnam Traditional Tet holiday. Our regular support schedule will comeback on Wednesday, February 2nd.
You can Send us a message via chat widget at Subiz.com at anytime. We will respond within 24 hours.
Live chat on Subiz.com will be back starting at 1:30am UTC on Thusday, February 2nd.
If you need to find an answer to your question, keep these resources nearby:
Thank you again for making 2016 such a great year!
Peace, Love, and Happy days, see you soon!
Subiz Team