How to Find The Best Customer Service Channel for Your Business
Nowadays, customer service is overwhelming. Your customer's demand is shifting from day to day and they become smarter in choosing the right business for them. At the same time, your customers become much more demanding and expect more from you before they can trust your brand. Don't believe me? Check the customer service trends this year for your reference!
So how can you gain your customer's heart? The answer which always comes first is a super star customer service. However, which is the best way to reach out for your customers? What can be the best channel for your customers to reach your customer service department? Which open door is the best one?
Come with me and I'll tell you how to find the right customer service channel!
What are the most popular customer support channels?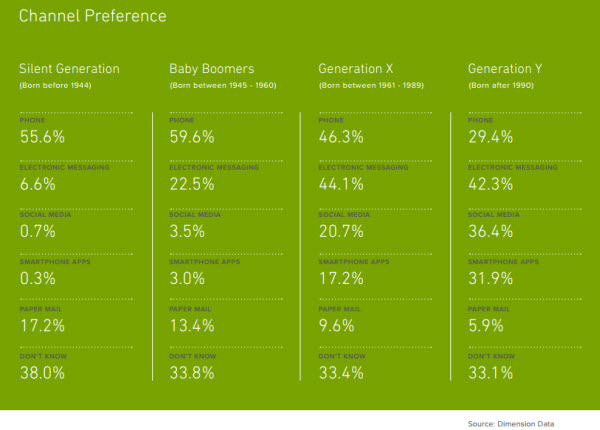 Customer service channel preferences by generation
Email
Email is always a popular way that customers use to ask for help. Although it may take a long time (usually 24 hours) to get the initial response, using the Contact Us form is still common. However, this is not the best performing channel due to the time constrain.
Live chat
Real time communication, fast and effective – live chat is one of the best ways for customers and company to understand each other. Just choose a good live chat software and you're set.
Phone
Customer service via telephone is old fashioned but it still has its stand today. For many customers, a call to customer service center is one of the fastest and most direct ways to sort out their question.
Social
One does not simply look down on social media channels' power today. Your customers are now everywhere – and they spend much of their time on social channels. So, remember that you should be on where your customers are?
Self-service
According to many researches, self-help has become more and more popular these days. Why? People feel that it's faster to figure out the problem by themselves than calling to customer service center. Therefore, your business must also invest in enriching your FAQs, forum support, etc.
How do you choose the right one to focus on?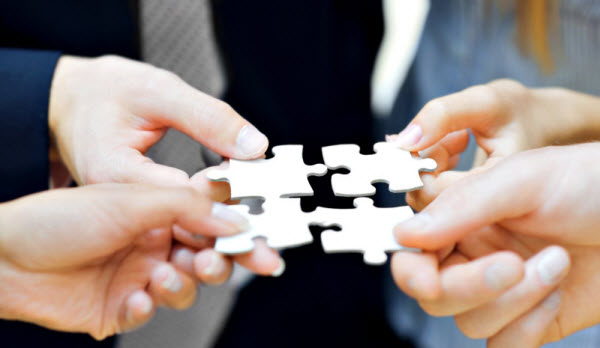 As you can see, there are 5 major customer service channels. And surely this number won't just stop there. There will be more other methods for us. Therefore, it can be tricky to find out the best customer service channel for your company.
However, you don't have all the resources to focus on all of these channels either. You need to sort out the right channels to be your sharpest weapon. This will heavily depend on your niche market, your customer base and your company's size as well as resources.
Among those listed above, your customer base is the most important key. Dive in all the statistics, reports and analysis of your customers to get inside their mind, understand them and know what they want. Then, use other factors like market, company's resources to support your decision.
Put your customers at the center to understand them when finding the answers for these questions:
Who? Make a customer persona to understand who exactly your customers are – like, their age, gender, income, interest, etc. The more details you get, the easier to figure out how to engage with them effectively.
Where? If your customers are mostly young people, they are more likely to be very active on social channels. Get insights of your customer's habits and preferences to find out where your customers are hanging out and reach them there.
What? What do your customers want? What are they searching for? What problems are bugging their life? Create questions about your customers and get the answers – both from your statistics and a customer survey.
There will never be a one size fits all channel in customer support.  Your company must look closely to the demographic of your customers and decide on a customer support solution.
Wrapping up
Actually, maintaining your presence in every customer service channel but without thoughts only wastes your time and effort. However, does using solely a single channel make the best performance?
There will be more methods for customers and business to reach out for each other. And it will become tricky to choose the right one for your business. You will need to have a strategy for establishing, maintaining, and integrating different customer support channels. Just remember one single thing: put your customers at the center of everything.
Related Article: How to Uplift Your Customer Service with Subiz Live Chat
Vivian loves being a nerd, a bookworm and a mangaholic fan. She also loves writing and sharing helpful stuffs for other geeky heads. Feel free to buzz and say Hi! to Vivian anytime