Subiz is continuosly growing
We are still growing to ensure the highest performance levels for our services. Due to that reason, we are applying a database update. Please be informed that the update is going to be carried out according to the following schedule:
Time: From 05:30 PM to 06:00 PM UTC on December 21st, 2015 (means 00:30 AM to 01:00 AM December 22nd, 2015 in Vietnam)
Duration: 30 minutes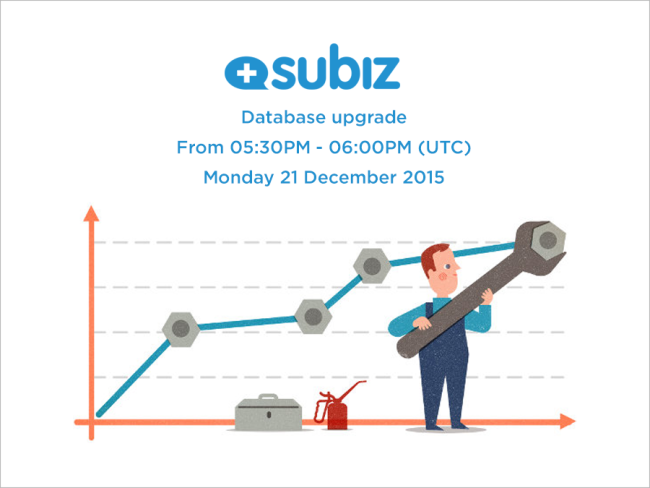 Just take a rest! We will be back soon and be more powerful and stable!
Subiz Team
Subiz is a cloud-based service which lets you take the initiative to chat and interact with every visitor on your website, meanwhile, answer the questions, interact with visitors and solve problems quickly.