12 Best Practices for Getting Started with Live Chat
Live chat is a great tool for increasing sales and improving your online customer service. Have you had your live chat up and running? Do you have any trouble while implementing it? Your sales don't grow? Your customers don't seem to be more satisfied? Analytics and reports show your live chat does not perform as well as you expect it should?
To help keep you on track and steer clear of bad mistakes, I've compiled here 12 best practices for getting started with live chat and making it useful for your online business. Let's take a look.
1. Respond quickly
Customers expect real-time interaction when reaching out to live chat support. Don't make them wait too long. Or else, they will try to look for other support channels and cause more burden on your email or phone agents. In case all agents are busy with their current chats, they should let customers know how long they have to wait. It's best to use auto response, which tells customer that their question has been received and an agent will get back to them shortly.
2. Let them know you are not a bot
Not every customer know that behind your chat window is a real human being. Some don't trust live chat because they think they are talking to a bot, which is nothing better than those auto call centers they dislike. For that reason, chat agents should balance their use of canned vs. free-style response to make themselves sound less robotic. They should also use their real name and real picture for avatar to create a more friendly chatting experience.
3. Disable chat when unavailable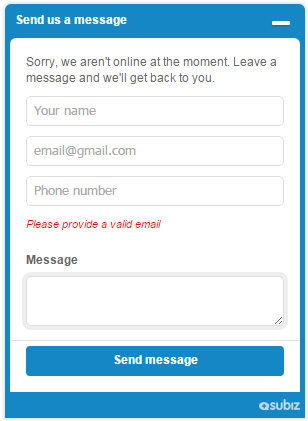 Never let customers experience that disappointed feeling when your chat button says you're available, but when they reach out to you, no one is actually there to tend to their needs. You may lose their trust from the very first minute. Therefore, when your chat service are unavailable, make sure you leave a notice telling customers to leave their message and email so that you can get back to them when you're online again.
4. Specify your online hours
To be honest, some customers may not easily satisfy with that "Leave a message and we will be back" notice. It's true that they should take different time zones into account, but some still find it frustrating to have no customer reps by their side when they need them the most. However, you can lessen that frustration by clearly state your business hours and let customers know when you can be online. People will be more understanding when they're informed beforehand.
5. Optimize chat button position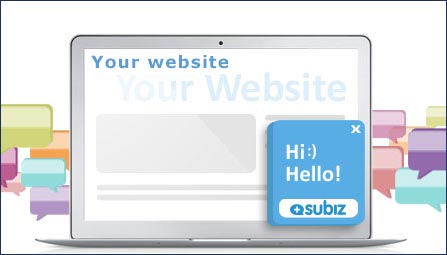 Choosing where to put your chat button is an art. Should it be placed at the left corner or right corner? Horizontal or vertical? Floating along the page or sticked to one spot? Should it be displayed across all pages or on some certain pages only? You have many things to consider regarding your chat button position and there is no magic bullet for all cases. It's advisable to test and try various options then check the analytics and reports to see which one works the best for you.
6. Customize chat widget appearance
It's important to decide how your chat window, chat button or chat bubble should look. Whatever customization you do, make sure it fits the overall look and feel of your website design. It should be noticeable enough for customers to know where to reach you, but not too intrusive to make them feel annoyed and affect their user experience.
7. Avoid intrusive chat pop-ups
Of course you can use chat pop-up, but the keyword here is timing. Don't make your live chat look aggressive and intrusive by jumping out in front of your visitors from the first seconds they land on your site. Give them some time to scroll and click around before you offer help. Your effort will then be more appreciated.
8. Make use of triggers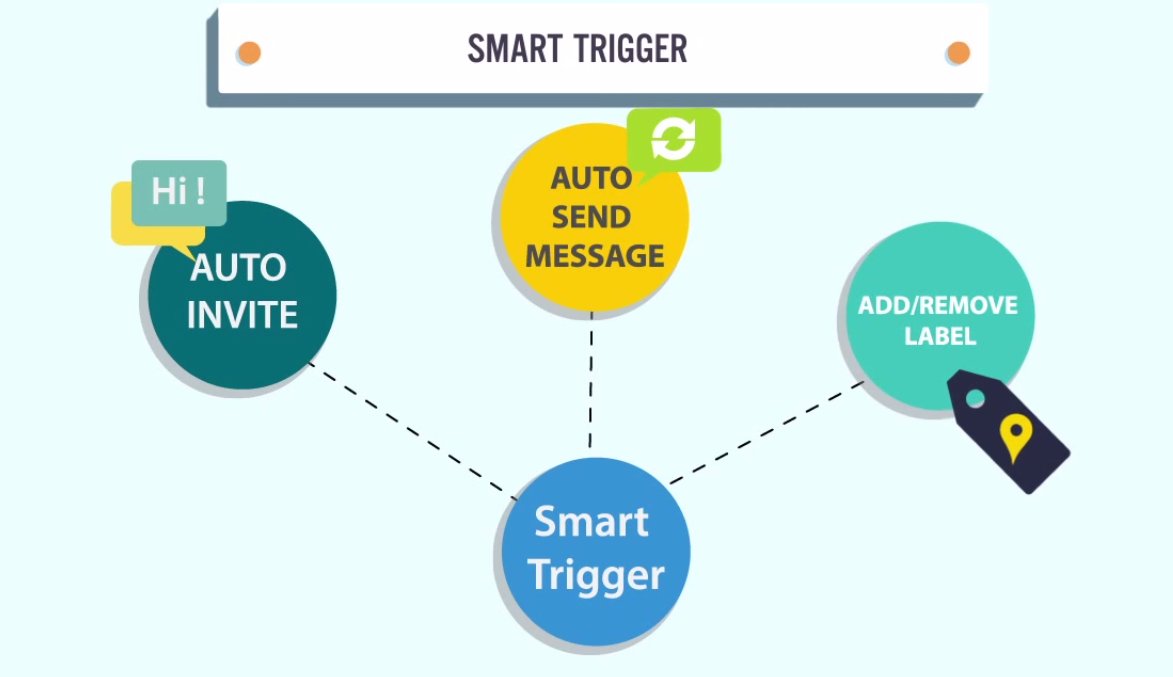 Trigger helps you automatically initiate a conversation with customers without having to wait for them to start the talk first. This means you can proactively reach out to customers before they have the chance to leave your store or abandon their shopping carts. Trigger is no doubt a great tool for boosting your site engagement, but don't overuse it. You should choose to target the right customers only to avoid heavy burden on your support resources.
9. Make use of canned responses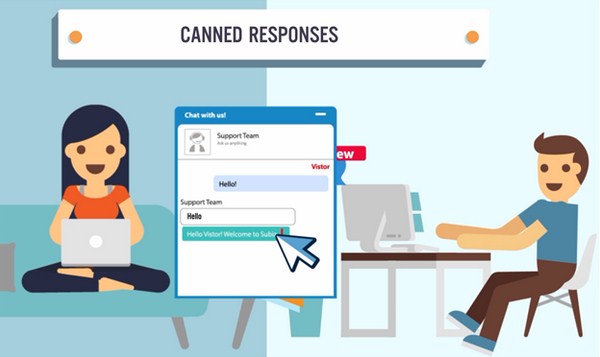 Each chat agent now tends to handle around four to five chats at a time and their workload is immense. Not to mention, they have to be speedy and accurate in response. So here come canned responses to the rescue. Canned responses are pre-crafted answers made for frequently asked questions. Chat agent can take advantage of this tool to produce quick replies without having to type out a full sentence.
10. Add a personal touch to your messages
Sounding human and not robotic is not enough for a good chat interaction. What wins your customer's heart is personalized service. Instead of addressing them generally and applying the same question and same tone for every customer, why not make it more personal and chat with them in their own context and background? You can easily get customer's information from the live chat dashboard and your integrated CRM.
11. Add social media
Don't forget to add social links to your live chat widget. This not only helps increase your social followers and subscribers but also provides customers with other support options when your live chat is offline. Likewise, you can also add your chat button or links to your social accounts and email signature to increase chat volume and conversions.
12. Mind your grammar and product knowledge
It's a must that your chat agents know your product inside out. No one wants to chat with an unqualified customer rep who makes them wait too long for an answer or transfer them from one agent to another. Communicating through live chat also requires it own etiquette. So make sure your chat operators deliver it gracefully and avoid any possible spelling or grammar mistakes.
What's your take on this list? Do have other great practices to share? Just comment and let us know. If you are thinking of switching to a better live chat software, try Subiz live chat today and start boosting your eCommerce business.
Kyle is an enthusiastic blogger who loves playing with words and shares cool stuff about Digital Marketing & its ecosystem.